Mach Le Thu
29/03/2013 16:42
Lecturer Le Thu Mach is a PhD candidate at the School of Media, Film and Journalism, Faculty of Arts, Monash University, Australia. Her PhD research thesis is about the emerging social media and the public sphere around climate change.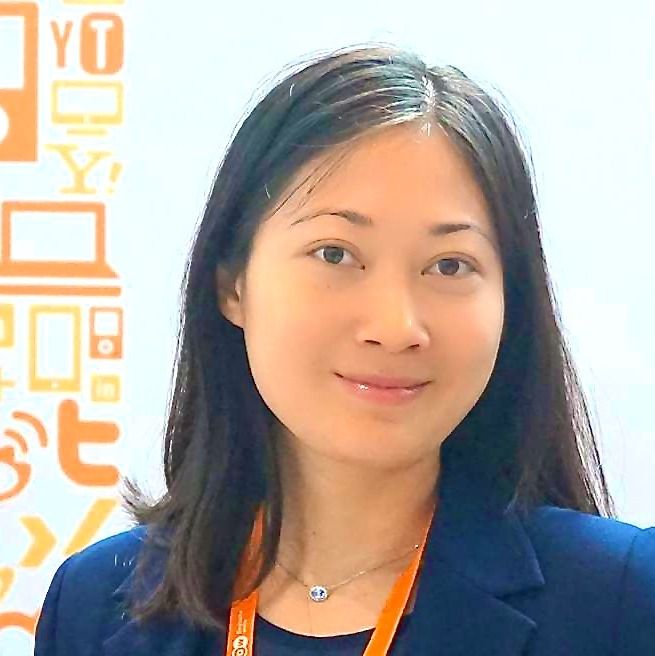 Lecturer Le Thu Mach has been working at the Academy of Journalism and Communication since 2003. She worked at the Faculty of Journalism in 2003, Faculty of Television and Radio from 2003 to 2005, and Faculty of Public Relations and Advertising since 2005. Lecturer Le Thu Mach is the co-author of three books about Public Relations industry and a research team member of three ministerial level research projects. At the Faculty of Public Relations and Advertising, she teaches five subjects: "Introduction to Public Relations", "Communication Research Methodology", "International Journalism", "Advertising and Society" and "Media and Communication Platforms". 
She has been working as a collaborator at some media houses and organisations including Vietnam Journalists Association, the Australian Radio. Lecturer Thu Mach has a variety experience working in international projects. 
Education
2014 - 2018: PhD Student of Journalism, Faculty of Arts, Monash University, Australia
2007 - 2009: Master of Communication Management, Faculty of Communication, University of Technology, Sydney, Australia 
2003 - 2005: Bachelor of Journalism, Faculty of Journalism, Academy of Journalism and Communication, Hanoi, Vietnam
1998 - 2002: Bachelor of English language, Faculty of English language and culture, Vietnam National University, Hanoi, Vietnam 
Training 
2010 Certificate of Curriculum and Assessment for Educational Innovation by Cito-SLO, the Netherlands 
2011 Certificate of Study of the United States Institute of Journalism and Communication by the Ohio University, USA
Publications 
Mach, L.T. (2016), Agents involoved in the enrolment to the internation media undergraduate programs in Vietnam, Journal of Political Sciences and Communication, Vol 10/2016  
Mach, L.T (2016), Wendy Bacon - an Australian journalism legend,  Journal of Political Sciences and Communication, Vol 4/2016 
Mach, L.T. (2016), 10 social media regulations for journalists, Website of Journal of Journalists, Hanoi, 3rd April 2016   
Mach, L.T. (2016), Western-American style of Political Communication, Journal of Political Sciences and Communication Vol 2/2016 
Mach, L. T. (2015), Communication 3.0 and social change, Journal of Political Sciences and Communication Vol 9/2015, Hanoi 
Mach, L.T. (2015), Cultural dimensions in advertising, Journal of Political Sciences and Communication Vol 4/2015, Hanoi  
Mach, L.T. (2015), Charlie Hebdo - the limits of satire, Journal of Political Sciences and Communication Vol 1/2015, Hanoi  
Mach, L.T. (2014), American Journalists in Digital Age (review), Journal of Journalists Vol 11/2014, Hanoi  
Mach, L.T. (2013), Measurement of Public's benefits in four models of communication, Journal of Political Sciences and Communication Vol 11/2013, Hanoi 
Mach, L.T. (2013), The ASEAN Economic Community - The real dream, Newspaper of Law Guardian issue on 20 June 2013, Hanoi 
Mach, L.T. (2010), Organisational construction and performance of Public Relations Institute of Australia, Academy of  Journalism and Communication website, Hanoi
Email: machlethu@ajc.edu.vn 
(Updated in 11/2016)